Integrates with your precision balance to dispense a powder charge within 0.02 grains in 10 seconds.

Whether you are a casual reloader or competitive long range shooter, the AutoTrickler will help you shrink your groups at long range and turn one of the most tedious reloading tasks into an enjoyable one.
Each time you place an empty or partially filled cup on the scale, the AutoTrickler will start running. Scoop in a charge 2-3 grains light and then the AutoTrickler will smoothly finish within +/- 0.02 grains of your target weight. Typically, 50 cases can be filled with powder in under 15 minutes.

The system includes a mix of 3D printed and CNC machined parts engineered entirely by Adam MacDonald for optimal performance and cost effectiveness. The AutoTrickler is meant to integrate with the A&D FX or FZ model 120i, 200i, 300i, or 500i. For the purpose, all of these models are equivalent, so we recommend the FX-120i.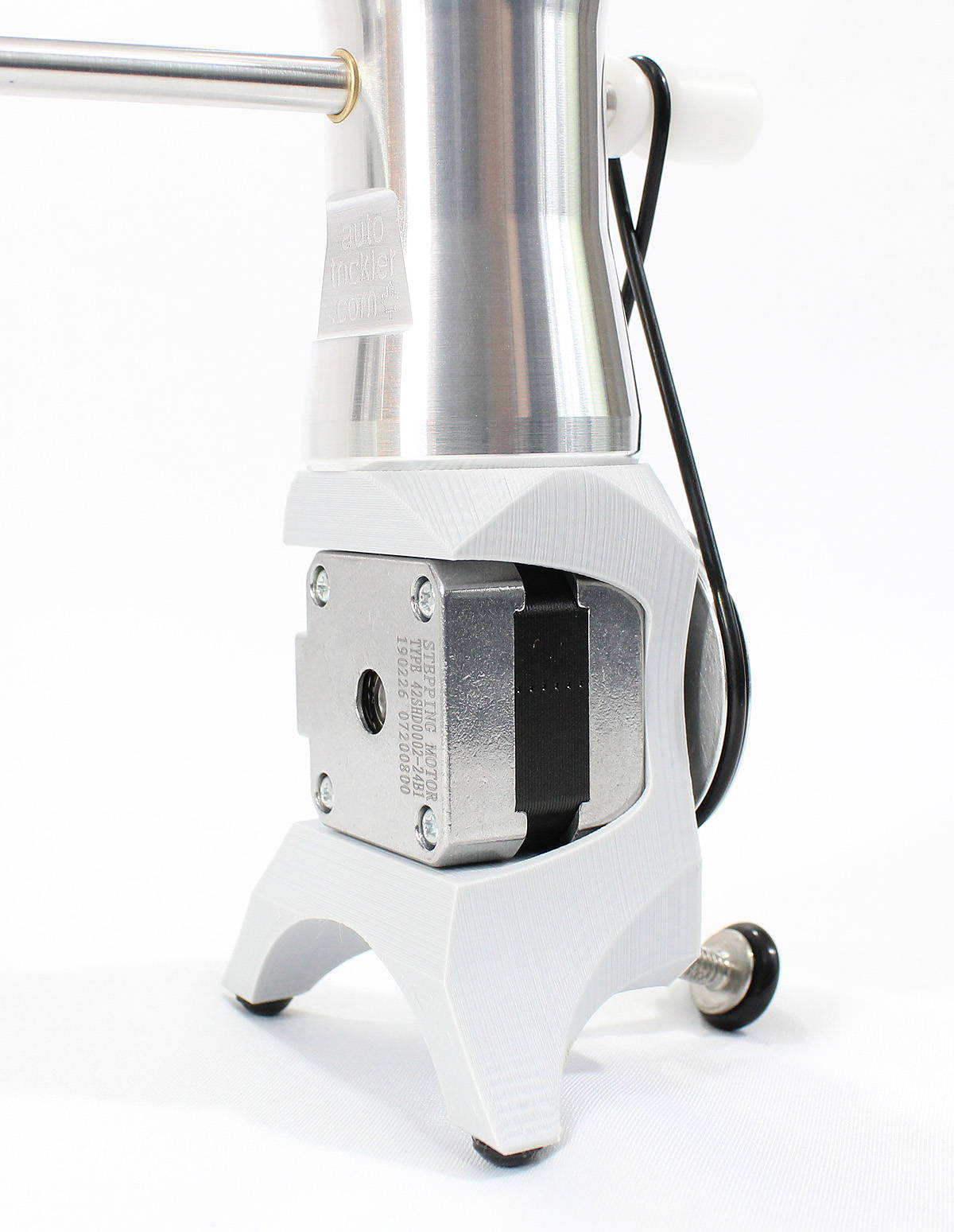 The AutoTrickler incorporates a stepper motor which ramps down smoothly from 2 grains below the target in order to reach the desired weight quickly and precisely.
Use the tilt adjustment to ensure 0.5 grains per second flow rate at maximum speed, and tweak a slider adjustment to fine tune the final stage.
The AutoTrickler will start from an empty cup or or any partial charge up to your target.
Set your desired target weight using the AutoTrickler app on your mobile device. You can quickly adjust the target for ladder testing, and run the motors manually for testing and cleaning.
The app requires an Android or iOS smartphone or tablet with Bluetooth Low Energy (4.0) support. Most modern phones are compatible and you can also purchase a tablet from us.
The app is optional; you can set a target weight using buttons on the scale if you prefer.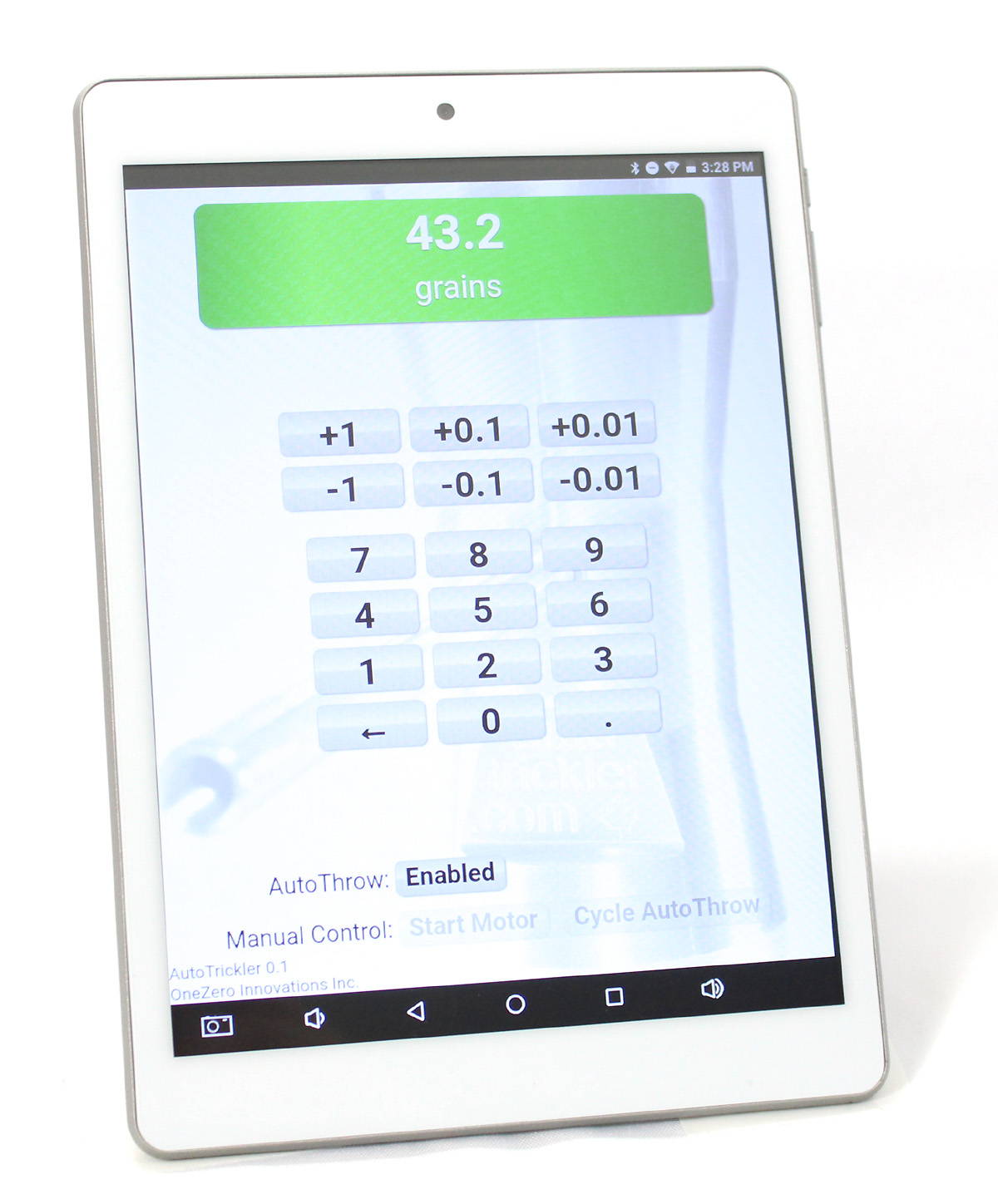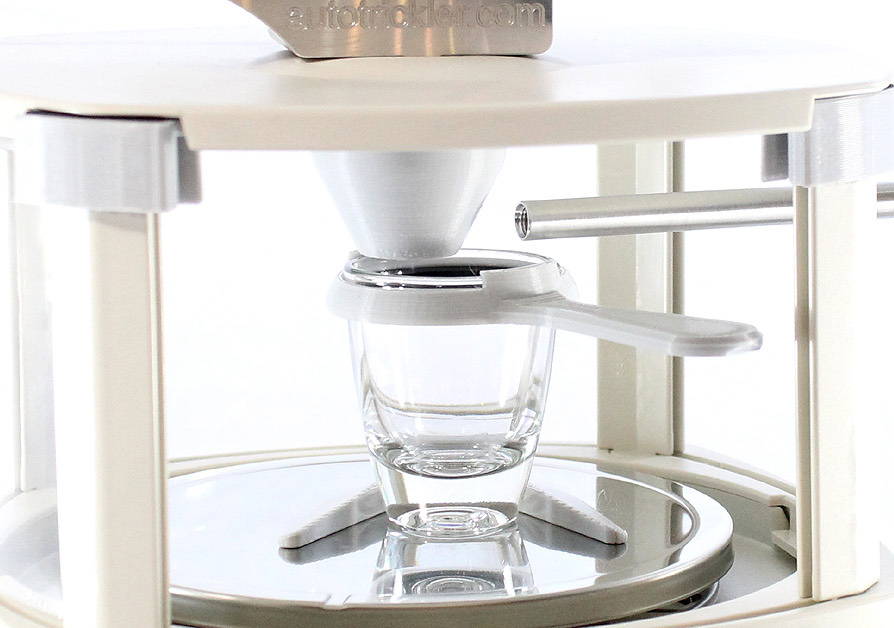 The FX-120i scale includes a modular wind panel structure that can be customized for access and minimizing airflow.
The smooth glass cup with plastic handle is ideal to prevent splash while allowing you to see the powder.
A small locating piece is taped to the scale platen to ensure the cup is placed in the correct location each time.